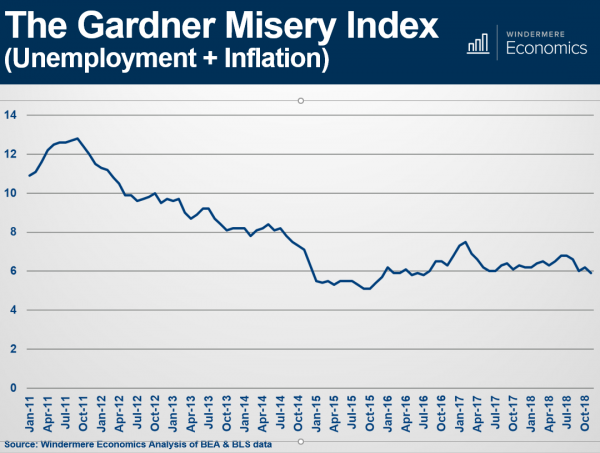 Last week at our Market Forecast events, Chief Economist Matthew Gardner shared, among many stats, his famous "Misery Index."
A valuable statistic with a funny title.
The Misery Index simply measures inflation plus unemployment.
It's an effective way to look at our Nation's economy.
Today's Index sits just below 6%. Back in October 2011, it was close to 13%.
The lowest it has been in the last 7 years is October 2015 when it was near 5%.
       ________________________________________
         If you would like a copy of the entire Forecast presentation, go ahead and reach out to us. 
We would be happy to put it in your hands.
The post Misery Index appeared first on Fort Collins Real Estate | Fort Collins Homes for Sale & Property Search.
http://thecertifiedlisting.com/wp-content/uploads/2017/02/Certified-Listing-Logo-2-300x212.png
0
0
Fort Collins
http://thecertifiedlisting.com/wp-content/uploads/2017/02/Certified-Listing-Logo-2-300x212.png
Fort Collins
2019-01-25 18:32:13
2019-01-25 18:32:13
Misery Index