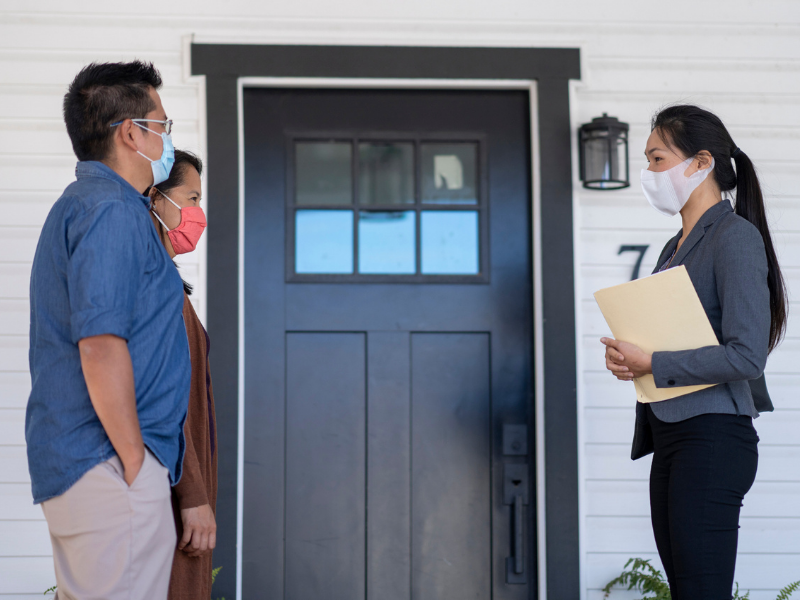 Selling your home is a collaborative effort between you and your real estate agent. As you prepare to sell your home, it's important to find an agent who not only can answer your questions throughout the selling process, but who also cares about the happiness and goals of you and your household, as well.
Before You Begin Your Agent Search
 Once you've made the decision to sell, there are some things to consider before selecting an agent to work with.
Communicate your reason for selling
Behind every homeowner who decides to sell their home there's a story, and every story is unique. In the early stages of working together, your agent will be processing a lot of information about your timeline and financial goals. Having these details ironed out and ready to communicate will help them understand your motives and guide the process effectively.
 Think about selling strategy
Part of a real estate agent's expertise is knowing the optimal selling strategy to pursue, but no one knows your home better than you. Putting time and effort into thinking about things like how your home will be marketed and how showings will be conducted will help inform your agent's strategic advice.
Finding the Right Agent for You
You and your agent will be communicating throughout the process of selling your home. You'll be relying on them for updates and information each step of the way. Though your goal in working together is ultimately the sale of your home, your agent's ability to connect with you on a human level through the emotional ups and downs of the selling process is just as important as their professional attributes. Accordingly, you'll want to consider what qualities you're looking for in an agent.
To set yourself up for identifying good candidates, talk to people you trust who know your personality and goals. Get referrals from your family, friends, colleagues, and neighbors. If they recommend someone, follow up with that agent to see if they are a good fit for you.
Searching for an Agent
To give yourself the best pool of potential agents, conduct your search both online and in-person. Exploring an agent's social media profiles and reading reviews online can be useful in assessing whether they're someone you want to work with. If in-person showings and open houses are occurring in your market, consider dropping by to get a chance to interact with the agent first-hand. After you have narrowed your agent search, ask for client references to get more insights into what it's like to work with them.
Agent Certifications
Some agents choose to earn additional certifications or designations that showcase their commitment to additional training, coursework, and learning to help them specialize and advance their capabilities. Depending on your specific needs, certain designations may appeal to you as you go about finding the right agent to sell your home. The National Association of REALTORS® offers the largest number of professional designations. Explore them here: NAR Designations and Certifications
For help finding the right agent for you, we're happy to connect you with an agent here.
The post Finding the Right Agent to Sell Your Home appeared first on Fort Collins Real Estate | Fort Collins Homes for Sale & Property Search.
http://thecertifiedlisting.com/wp-content/uploads/2017/02/Certified-Listing-Logo-2-300x212.png
0
0
Fort Collins
http://thecertifiedlisting.com/wp-content/uploads/2017/02/Certified-Listing-Logo-2-300x212.png
Fort Collins
2021-01-27 21:59:32
2021-01-27 21:59:32
Finding the Right Agent to Sell Your Home